Difficulties and Some Solutions for Vietnamese – English Translation of English Majored Juniors at Tay Do University in Viet Nam
Abstract
The research studies the difficulties and some solutions for Vietnamese – English translation of English majored juniors at Tay Do University. The participants are one hundred third year students. Thanks to the questionnaire and translation test, the study finds out the common translation problems that almost students face in translation process. They are vocabulary, grammar and culture. Thus, it is very essential to have some solutions for students to improve translation skill. This paper might be useful to help students recognize their common mistakes and then apply the suitable solutions to improve translation.
Downloads
Download data is not yet available.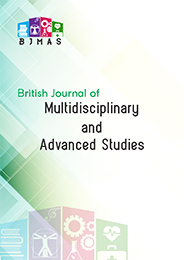 Downloads
Published
20-01-2023 — Updated on 20-01-2023
How to Cite
Nguyen, N. H., & Phan, U. T. M. (2023). Difficulties and Some Solutions for Vietnamese – English Translation of English Majored Juniors at Tay Do University in Viet Nam. British Journal of Multidisciplinary and Advanced Studies, 4(1), 87–110. https://doi.org/10.37745/bjmas.2022.0101
Section
English Language, Teaching, Communication, Literature and Linguistics
License
This work is licensed under a Creative Commons Attribution 4.0 International License.