The Role of Analytical Procedures in Minimizing Audit Expectation Gap (AEG): A Survey of Academics and External Auditors in Palestine
Abstract
The current study aimed at investigating the role of analytical procedures in audit environment, as well as explaining analytical procedures and how different procedures can help reduce the Audit Expectation Gap (AEG). This is done using a survey of academics and external auditors. The survey included (120) forms which were distributed equally between the two groups, where (51) were retrieved from auditors and (58) retrieved from academics. Using SPSS, the study concluded that there is a strong relationship between analytical procedures and AEG with a correlation of (0.794) and there is a significant effect of analytical procedures on minimizing AEG within Palestine.
Downloads
Download data is not yet available.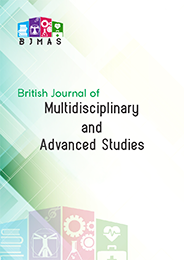 Downloads
Published
09-11-2023 — Updated on 09-11-2023
How to Cite
Sayedahmed, N. (2023). The Role of Analytical Procedures in Minimizing Audit Expectation Gap (AEG): A Survey of Academics and External Auditors in Palestine. British Journal of Multidisciplinary and Advanced Studies, 4(6), 18–28. https://doi.org/10.37745/bjmas.2022.0345
Section
Business and Management Sciences
License
This work is licensed under a Creative Commons Attribution 4.0 International License.