The Role of the National Assessment and Accreditation Council in Ensuring Quality Education in the Indian Education System: An Analysis of Its Accreditation Standards and Grading Practices
Abstract
The National Assessment and Accreditation Council (NAAC) strives to uphold the quality of education by conducting transparent assessments and certifying Higher Education Institutions (HEIs). Through the Assessment and Accreditation (A&A) process, educational institutions are rigorously evaluated to ensure their adherence to guidelines and requirements established by esteemed national bodies, like NAAC. These accreditation standards evolve to meet the diverse needs and capabilities of various stakeholders. This study delves into the functioning of NAAC and its pivotal role in the comprehensive evaluation of HEIs in India, fostering a robust educational landscape across the nation. Furthermore, it explores the evolution of the NAAC Grading System from 1995 to 2023 and analyzes the qualitative and quantitative aspects of the Self Study Report (SSR) as integral components of the A&A process for HEIs in India.
Downloads
Download data is not yet available.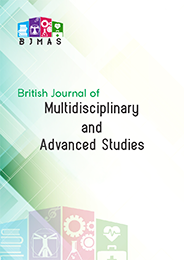 Downloads
Published
09-11-2023 — Updated on 09-11-2023
How to Cite
Prakash, P., Gornale , S. S., ShyamaSundar, M. S., & Siddalingappa , R. (2023). The Role of the National Assessment and Accreditation Council in Ensuring Quality Education in the Indian Education System: An Analysis of Its Accreditation Standards and Grading Practices. British Journal of Multidisciplinary and Advanced Studies, 4(6), 1–18. https://doi.org/10.37745/bjmas.2022.0341
Section
Education, Learning, Training & Development
License
This work is licensed under a Creative Commons Attribution 4.0 International License.