Investigation of Pareto's Rule On Wealth Distribution to Modulate the Condition Consigned to 'Trivial Many' Through Contemporary Commercial Pursuits. A Case of Accra-Tema Metropolis, Ghana
Abstract
Wilfredo Pareto was an Italian sociologist, economist and a philosopher who propounded the theory for wealth distribution in the latter part of the 19th century; the theory was postulated by Juran in 1937 and popularized by Nugent in the 1st decade of the 21st century, on 'vital few and trivial many'. Wilfredo Pareto held the view that wealth was unevenly distributed and that approximately 20% of the global population had 80% of the wealth, whilst 80% of the populace had only 20% of the wealth. This theory has survived many generations and is still given the prominence to the extent that most people, including entrepreneurs, have accepted the theory and live under its shadows. However, the researcher has carried out this study to give a ray of hope to the marginalized 'trivial many' in society, including entrepreneurs; that the '80/20' rule by Wilfredo Pareto should not be a command to constrict people to their predicament, especially with the advent of technology. Rather, they should extricate themselves from this unfavourable position and be empowered to keep proper records of their businesses which should be supported with the best performance/management to enhance their economic status within the market they operate.
Downloads
Download data is not yet available.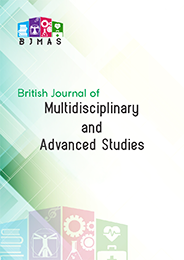 Downloads
Published
15-09-2023 — Updated on 15-09-2023
How to Cite
Kwadade-Cudjoe, F. (2023). Investigation of Pareto's Rule On Wealth Distribution to Modulate the Condition Consigned to 'Trivial Many' Through Contemporary Commercial Pursuits. A Case of Accra-Tema Metropolis, Ghana. British Journal of Multidisciplinary and Advanced Studies, 4(5), 51–78. https://doi.org/10.37745/bjmas.2022.0296
Section
Business and Management Sciences
License
This work is licensed under a Creative Commons Attribution 4.0 International License.