Needed Accounting Competencies to the Job Market
Abstract
The gap in competencies requirements between Higher Education Institutions (HEIs) and employers continues to be an attractive topic with mixed opinions about its size. This research aims to explore and investigate such a gap within the Lebanese context. Primary data were collected from a convenient sample of accounting major students, instructors, and employers. Descriptive statistics characterized the results. The outcomes of this study show that students and employers are congruent in their views with a difference in comparison to instructors. Results are not generalizable due to the small size of the sample. Findings may serve to encourage future work by researchers, educators, employers, and university policymakers.
Downloads
Download data is not yet available.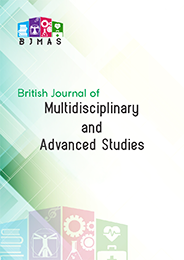 Downloads
Published
09-09-2023 — Updated on 09-09-2023
How to Cite
Hejase, H. J., Rkein, H., Hamdar, B., & Hejase , A. J. (2023). Needed Accounting Competencies to the Job Market. British Journal of Multidisciplinary and Advanced Studies, 4(5), 1–17. https://doi.org/10.37745/bjmas.2022.0289
Section
Business and Management Sciences
License
This work is licensed under a Creative Commons Attribution 4.0 International License.