The Theology of Interreligious Dialogue as a Foundation for a Proposed IRD - Based Theology Syllabus in a Catholic College in Bukidnon
Abstract
In its document Educating to Intercultural Dialogue in Catholic Schools: Living in Harmony for a Civilization of Love, the Sacred Congregation for Catholic Education specifies that "all children and young people must have the same possibilities for arriving at the knowledge of their religion as well as of elements that characterize other religions." As such, interreligious dialogue is an essential component of Catholic education, thereby necessitating interreligious dialogue education and formation starting from the beginning of school age in academic institutions. From this perspective, the study explores a selection of Catholic Church teachings and Magisterial documents on interreligious dialogue. Using See-Judge-Act as the framework,  it aims to outline the essential elements of the theology of interreligious dialogue in education.  In doing so, the paper intends to present a model of the interreligious dialogue-based Theology syllabus. The inquiry is qualitative-descriptive research and employs documentary analysis as a method. The study concluded with the presentation of the proposed syllabus model with its dialogical elements.
Downloads
Download data is not yet available.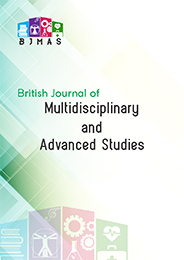 Downloads
Published
18-05-2023 — Updated on 18-05-2023
How to Cite
Barsanas, E. C., & Baybado , P. (2023). The Theology of Interreligious Dialogue as a Foundation for a Proposed IRD - Based Theology Syllabus in a Catholic College in Bukidnon. British Journal of Multidisciplinary and Advanced Studies, 4(3), 85–100. https://doi.org/10.37745/bjmas.2022.0194
Section
Education, Learning, Training & Development
License
This work is licensed under a Creative Commons Attribution 4.0 International License.