Study on Issue and Challenges of Government Schools in Karnataka
Abstract
Education - in its broadest sense imparts a formative effect on the mind, character, and physical ability of an individual. This is particularly so in case of primary education. In its technical sense, education is the process by which society deliberately transmits its accumulated knowledge, skills and values from one generation to another through institutions. Teacher's quality is the overarching important factor in the entire process of education system. To improve the quality of school education system today we need teachers who can perform not only inside the classroom but also with the entities outside the school system. The current focus of educational administrators and policymakers is rightly laid on developing the required competencies and skills. The aims of education reflect the current needs and aspirations of a society as well as its lasting values, and the immediate concerns of a community as well as broad human ideals. Very little research efforts have been carried out to delve into these issues. This article presents the discussion of the varied demographic and other discussion of the Karnataka states, status of dropout students, government initiatives regarding primary education in the study area. The present study focuses to explore the issues & challenges of government schools in Karnataka.
Downloads
Download data is not yet available.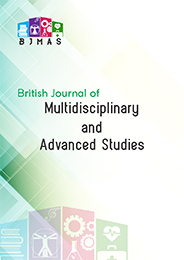 Downloads
Published
15-05-2023 — Updated on 15-05-2023
How to Cite
Pavithra, R. H. (2023). Study on Issue and Challenges of Government Schools in Karnataka. British Journal of Multidisciplinary and Advanced Studies, 4(3), 56–72. https://doi.org/10.37745/bjmas.2022.0190
Section
Education, Learning, Training & Development
License
This work is licensed under a Creative Commons Attribution 4.0 International License.