Differentiated Learning and Proposed Strategies for Teaching a Foreign Language
Abstract
In the classrooms coexist children who have different reflecting intercultural and cultural heterogeneity, with different backgrounds and family expectations, spiritual or educational level, but also changing foci of interest. Heterogeneity affects the degree of readiness of students and the way in which the teacher will differentiate their educational approach. Therefore, the teacher is called upon to adopt differentiated methodological approaches and strategies to ensure a learning environment with equal access of children to foreign language education. This paper suggests differentiated teaching strategies for material enrichment, active and enjoyable participation of all students and immediate feedback.
Downloads
Download data is not yet available.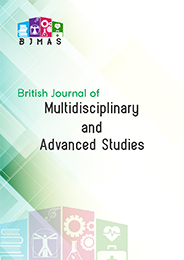 Downloads
Published
11-03-2023 — Updated on 22-03-2023
How to Cite
Tyrou, I., & Mylonas, K. (2023). Differentiated Learning and Proposed Strategies for Teaching a Foreign Language. British Journal of Multidisciplinary and Advanced Studies, 4(2), 8–27. https://doi.org/10.37745/bjmas.2022.0124 (Original work published March 11, 2023)
Section
Education, Learning, Training & Development
License
This work is licensed under a Creative Commons Attribution 4.0 International License.